7 benefits of Vitamin C for skincare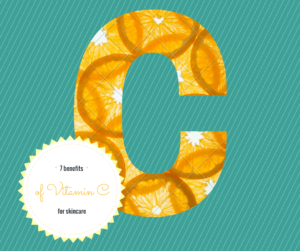 The support system for our skin starts with collagen and elastin. As we age, the production of these can fall slightly behind causing the skin to loosen. Wrinkles, fine lines and sagging can be a result of the support system falling short. While there are many things we can do when we are young to slow this from happening, in time, our production of collagen and elastin will have a hard time keeping up. There are several options for taking care of the ramifications of aging including but not limited to laser treatments, derma fillers, prp facelifts, neurotoxins, chemical peels and even skincare products.
Many skincare products sold over the counter claim to be anti-aging, which means they are advertising that the ingredients inside can penetrate through your dermis to tighten the collagen and elastin. In many cases, vitamins need to be combined, tested, and sealed correctly for them to have any value later. Vitamins lose their potency quickly if not manufactured in the correct means. When it comes to our body, every vitamin has its role in keeping us well and healthy on the inside and out.
Vitamin C is a big player in the role of our outer body, our skin particularly. The 7 benefits that Vitamin C has for our skin include: replenishing and plumping our dermis, reduces the damage done by UV exposure, increases collagen production, aids in the healing process, reduces dry skin and mixed with Vitamin E as a topical, it can be more protective of free radicals.
In addition to other treatments, ask your skincare provider about specific products focused on Vitamin C for aiding in the rejuvenation of younger, healthier skin. When considering products be sure not to purchase anything consisting of higher concentrations than 20%; studies have found that maximal absorption is at 20%.
For more information, contact us for a consultation with one of our skincare professionals.