A Closer Look at Photodynamic Therapy for Skin Cancers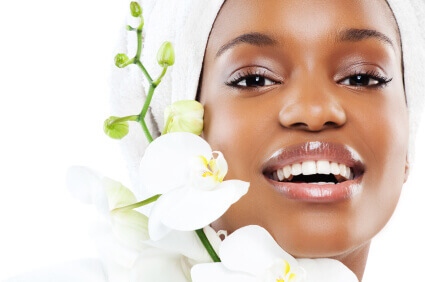 New advancements in skin cancer treatment make it easier and less painful to target basal cell skin cancers. Doctors once prescribed either surgery or liquid nitrogen cryo-therapy as treatment options, but they were painful and left a patient with unattractive scars. Now you can have a simple outpatient procedure through our wellness center and get photodynamic therapy to deal with skin cancer or precancerous cells.
The Therapy
Photodynamic therapy (PDT) uses a combination of an FDA-approved drug, which is also known as a photosensitizer, with a certain kind of light. This combination creates a specific kind of oxygen that kills the cells around it. Every time a photosensitizer is used, it requires a particular wavelength of light to send it to a specific area of the body. We will use different wavelengths to reach cancers at different depths.
The Cancer Treatment
When our clinician uses PDT to treat cancer, they topically apply Levulan. Although cells throughout the treatment area will absorb this agent, it stays inside of the cancer cells longer. The clinician will then wait for a period of time to ensure that the photosensitizing agent has left the normal cells to use the light only on the precancerous cells. PDT can actually kill such cells without leaving permanent scars.
The Side Effects
Certain photosensitizing agents such as porfimer sodium cause light sensitivity in the skin and the eyes for about six weeks. Your doctor will most likely advise you to avoid sun exposure for more than a month after your procedure. You might also experience some burns, swelling, pain, and scarring, but these side effects are usually minimal.
If you have pre-skin cancer cells, El Con Health and Wellness Center can perform your photodynamic therapy to target the cancerous cells. To learn more about our treatment options or to set up an appointment, visit us online or call (520) 318-5515.